Online Classes – Group Language Learning Solutions
Avery Hill Education – Online Classes – is a solution suitable for parents looking for group language classes. We offer online language group courses tailored to meet the needs of primary and secondary school students.
Our language programmes follow the British curriculum and are compliant with the Common European Framework of Reference for Languages (CEFR). The activities focus on listening, speaking, reading and writing skills. Cultural awareness is also an important component of our language programmes. We believe that students must appreciate the cultural assumptions of a language in order to effectively maximise the learning process.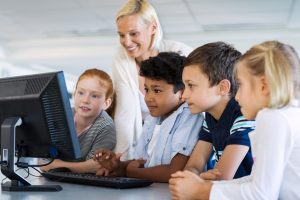 Avery Hill Education offers:
A free consultation: After a first free consultation, we put together learning strategies and create tailored programmes and resources. The online classes start once the programme has been approved by parents.
Group classes: We provide group tuition in small groups to maximise learning.
Six-Week courses: Our six-week programmes focus on language and academic skills as well as preparation for examinations.
Classes on weekends: We organise weekends classes.
Languages: English, French and Spanish.
A safe environment: All our online teachers are DBS checked.
Certified native language teachers: All our teachers are qualified and native of the language they teach.
Interactive learning: We create structured and fun resources designed to engage students in the learning process.
Progress reports: Our monthly progress reports allow parents to follow their child's progress in the target language.